About Us
We are SK life science,
a CNS-focused pharmaceutical company
Values define us
SK Life Science, Inc. (SKLSI) is driven by the needs of healthcare providers, patients, caregivers, and the CNS community—nothing else. From these needs our 6 core values were formed—they are more than words on a page; they are what you can expect from us.
Our purpose
We believe there is more to life when you connect health with happiness.
Empower excellence

Be fully engaged

Appreciate

and recognize people

Embody a pioneering spirit

Always do the right thing

Inspire happiness!
Our purpose
We believe there is more to life when you connect health with happiness.
Tireless in our commitment to the CNS community
We are proud to be the first Korea-based company to discover and develop a molecule from inception through to FDA approval without partnering or out-licensing
We have 27 years of experience in R&D and are dedicated to changing the status quo in CNS
We currently have 8 compounds in the clinical development pipeline
SK life science: a history of discovery
SK life science is a subsidiary of SK biopharmaceuticals, focused on developing innovative, next-generation drugs. Both are a part of the global conglomerate SK Group, one of the largest companies you may have never heard of.
Select a year
Our handpicked executive leadership team
We've been there, done that, and now we're here to do things differently
We are ready, willing, and able to break conventions to address the unmet needs in CNS.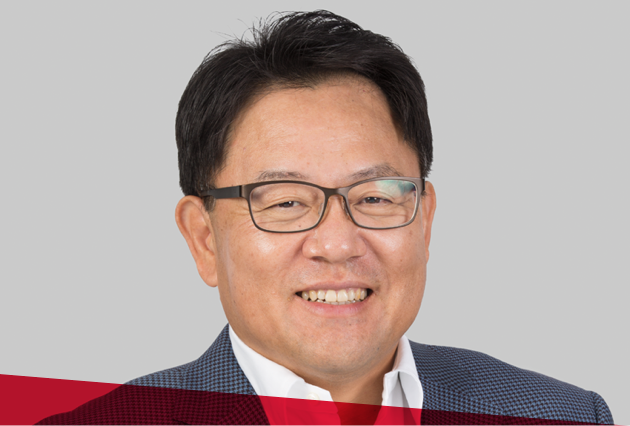 Jeong Woo Cho, PhD
President &
Chief Executive Officer
Dr. Cho began his career at SK biopharmaceuticals in 2001, becoming COO/EVP and Head of the Drug Development business. In that role, he was responsible for managing all activities associated with the clinical development programs for key CNS assets. Notably, Dr. Cho managed global project teams in the United States, European Union and Asia, which generated 16 US INDs, two global phase 2b/3 programs in direct development and two global NDAs and phase 3 programs in co-development stages.
In March 2017, Dr. Cho rose to become the CEO of SK biopharmaceuticals. A poised and strategic leader, Dr. Cho's calm demeanor has been pivotal in creating a culture characterized by achievement and excellence across both SK biopharmaceuticals and SK life science.
Dr. Cho was educated at Texas A&M University, where he received his PhD in biology in 1993.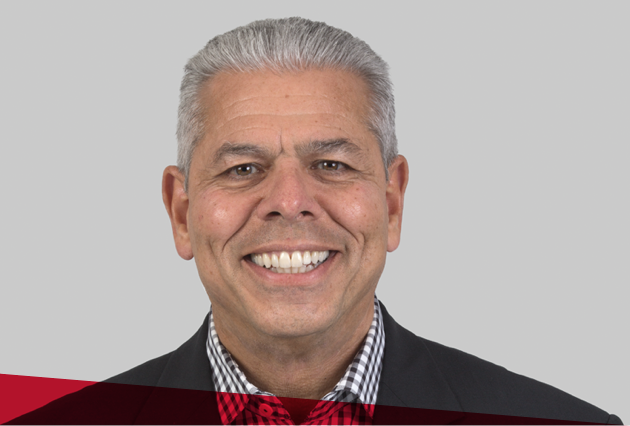 Sebby Borriello
Vice President &
Chief Commercial Officer
Sebby began his career at Ortho-McNeil Pharmaceutical, a Johnson & Johnson (J&J) company, holding various sales management, sales training and product management roles. Notably, Sebby's epilepsy experience includes the successful launch of J&J's blockbuster anti-epileptic drug, TOPAMAX®. He then moved to the medical device division of Ethicon, a J&J company, where he led the advanced wound care sales and marketing team and moved into leading the biosurgical sales and marketing organization. While at Ethicon, he also expanded his responsibilities to include worldwide marketing for the Biopatch franchise, including the oversight of regulatory approval for sales and marketing in Europe, the Middle East and Africa and Asia Pacific. Sebby then became Vice President, Account Management, for J&J Health Care Systems, Inc. to refine and strengthen account management capabilities. After, at Mentor Worldwide, LLC, a division of Ethicon, Inc. and a J&J company, Sebby served as a National Sales Director, and then as Vice President, Sales and Marketing, leading the launch of four new commercial products in 12 months. After 26 years at J&J companies, he took a position as Vice President, Market Development, at Cempra Pharmaceuticals, where he led all pre-commercial efforts, including KOL development, commercial advisory boards and launch strategies. In 2016, Sebby joined SK life science as Vice President, Chief Commercial Officer, to evolve the company from an R&D-only entity to a commercial organization. As Vice President and CCO, he uses his vast skill set and knowledge of various therapeutic areas to develop a sound commercial strategy.
Sebby earned his BA in political science and public administration from St. John's University, where he was captain of the baseball team and later was drafted by the Minnesota Twins. Sebby earned a master's degree in organizational dynamics in 2001 from the University of Pennsylvania. "Off the field," in 2020, he joined the board of the Family Resource Network, a New-Jersey based organization that serves approximately 30,000 individuals each year impacted by epilepsy, autism, disabilities and chronic illness. Sebby also remains active with his wife of 31 years and his 2 sons on the slopes, at the lake, and on the links.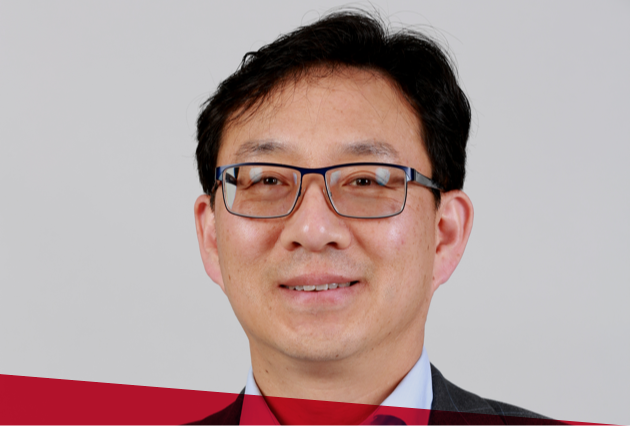 Hong-Wook Kim, PhD
Vice President &
Chief Operating Officer
In 2001, Dr. Kim joined SK and has held multiple leadership positions, including Head of Toxicology, Translational Research, Nonclinical Development and Clinical Safety. Dr. Kim also leads regulatory package preparations for numerous INDs, clinical trials and an NDA. His experience encompasses a diverse spectrum of therapeutic areas that include epilepsy, depression, schizophrenia, cognition, ADHD, neuropathic pain, anxiety, Alzheimer's, Parkinson's, diabetes mellitus, chronic constipation, irritable bowel syndrome and gastroparesis.
Dr. Kim attended Seoul National University, where he studied animal sciences and graduated with a BS in 1987 and an MS in 1989. He received his PhD in immunology, and completed postdoctoral training at Washington State University.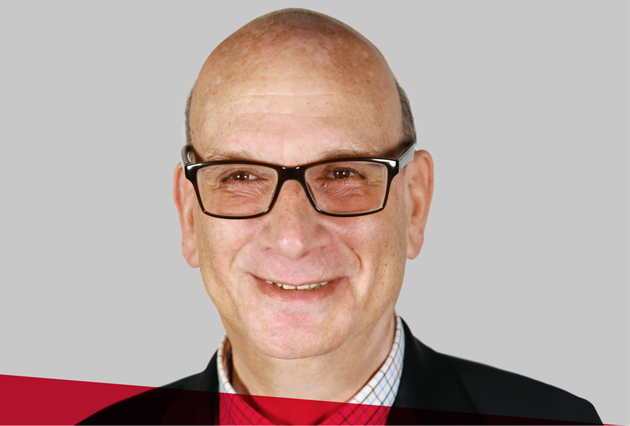 Marc Kamin, MD
Vice President &
Chief Medical Officer
During his career in the pharmaceutical industry, Dr. Kamin has designed and managed trials in many areas of neuroscience, including epilepsy, migraine, eating disorders, bipolar disorder, alcohol addiction, acute and chronic pain, peripheral neuropathy, amyotrophic lateral sclerosis and fibromyalgia. Throughout his career, he has been involved in the strategic aspects of drug development as well as medical marketing activities. Some of Dr. Kamin's previous roles include serving as Vice President, Medical Affairs/CMO at Biovail/Valeant Pharmaceuticals; Vice President, Medical Affairs – Central Trial Coordination at Johnson & Johnson; Vice President, Clinical Affairs at Ortho-Biotech; and Executive Director/Vice President, Clinical Trials in the Division of Clinical Affairs at Ortho-McNeil Pharmaceutical. He has also worked in private neurology practice and held various positions at medical and educational institutions. Dr. Kamin has been the Chief Medical Officer at SK life science since May 2011 and is responsible for providing medical and pharmacovigilance support for all human clinical trials conducted by SK life science.
Dr. Kamin received his BA from Queens College of the City University of New York and his MD from Downstate Medical Center, State University of New York. He completed a medical internship and residencies, and was the Chief Neurology Resident, at Long Island Jewish Hospital. He is certified by the American Board of Psychiatry and Neurology. Dr. Kamin lives with his wife in Oyster Bay, New York.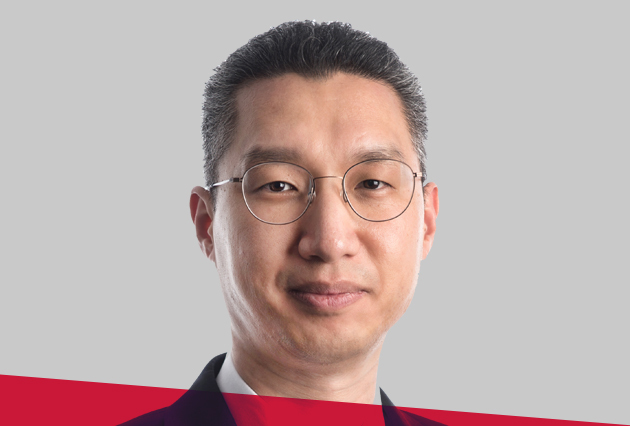 Changho Yu, CFA
Vice President & Chief Strategy Officer
Changho began his career as an analyst in the life science sector at I&G Venture Capital in South Korea. In 2002, Changho joined SK Group and has held several leadership positions in strategy, planning, finance and business development. He has successfully led and executed strategy and investment projects for SK's global pharmaceuticals business, including the initial public offering of SK Biopharmaceuticals in South Korea in 2020. As the Chief Strategy Officer of SK Biopharmaceuticals and its U.S. subsidiary SK life science, Changho is heading both companies' global growth strategy, global investment and business development.
Changho earned his bachelor's and master's degree in chemical engineering from POSTECH in Pohang, Korea. He received his master's in management engineering from KAIST in Seoul.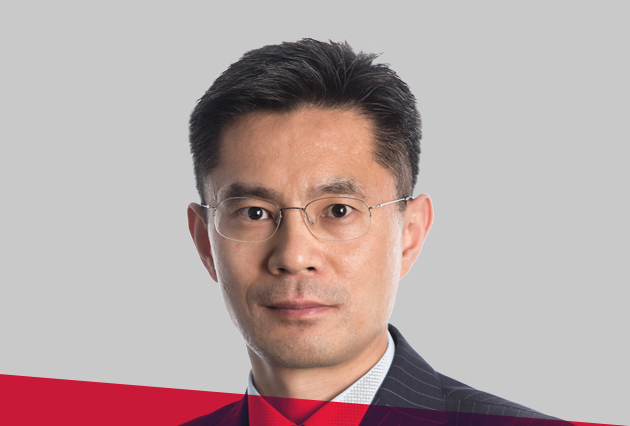 Jiyoung Jung
Chief Financial Officer
Jiyoung earned a bachelor's degree in business administration from Korea University. He holds an MBA from ESADE Business School.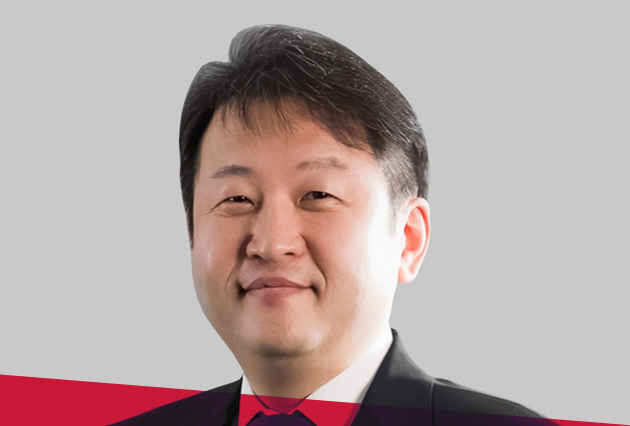 Jooyup Chae
Vice President & General Counsel
Jooyup began his in-house counsel career at LG Electronics in 2004 and moved to GS Caltex, a 50/50 joint venture between Chevron and GS Group in Korea. He then started his healthcare industry career at Johnson & Johnson as Legal Director for the Medical Device business in Korea in 2013. He expanded his role to the North Asia Medical Device and Vision business in 2018 as Senior Legal Director.
During his time at Johnson & Johnson and as Vice Chair of the Korean Medical Device Industry Association (KMDIA) Ethics Committee, Jooyup led implementation of a transparency reporting system in Korea in collaboration with the Ministry of Health and Welfare and pharmaceutical industry associations. In 2017, he was awarded a Minister of Health and Welfare prize for advancing transparency of the medical device industry in Korea.
He joined SK Life Science and SK Biopharmaceuticals as Vice President, General Counsel in 2020.
Jooyup earned his LLB degree from Seoul National University College of Law and LLM degree from Georgetown University Law Center in Washington D.C. He is admitted to the bar in Korea and the state of New York.
Our extended management team
Jeff Crowther
Vice President,
Sales & Marketing
Jeff spent the first 13 years of his career at Johnson & Johnson (J&J) subsidiaries, Ortho-McNeil Pharmaceutical and Ethicon, where he established himself as a leader in sales, sales management, market access and marketing roles. He made some of his largest contributions as a lead marketer on the TOPAMAX® epilepsy team during the launch phase of this blockbuster J&J product. For the 10 years that followed, Jeff led sales and marketing teams at emerging life science companies seeking his commercial expertise to build teams and maximize overall business results. These privately held and publicly traded companies included Romark Laboratories, L.C.; Catalina USA; Adheris Health and Cempra Pharmaceuticals. In March 2017, Jeff joined SK life science as Vice President, Sales and Marketing. Since joining, Jeff and his teams have developed and executed company awareness and disease state education marketing campaigns that have introduced and differentiated SK life science within the CNS marketplace. He has also attracted industry-leading sales management and sales training teams in anticipation of the company's upcoming product launch.
Jeff graduated magna cum laude with a BS in marketing from St. John's University, where he also played Division I lacrosse. When he's not driving positive change within the CNS field, Jeff is all about spending time with his wife, son and daughter, especially during their annual ski vacation to Park City, Utah.
Lou Ferrari, BS, RPh, MBA
Vice President, Medical Affairs
With over 30 years in the pharmaceutical industry, Lou has significant experience in clinical development, sales, marketing, operations and finance. Previously, Lou served as Vice President, Clinical Affairs, and Vice President, Global Strategic Marketing, at Cempra. Before Cempra, Lou was President and CEO of Savient Pharmaceuticals, a publicly traded pharmaceutical company based in New Jersey, focused on developing and commercializing treatment for chronic gout in adult patients. Prior to his role at Savient, he was a member of the Board of Directors at Centocor-Ortho Biotech, a Johnson & Johnson company, and served as Vice President, Sales and Marketing of nephrology and oncology. Lou has category experience in many different disease state areas, including rheumatology, oncology, anti-infectives, nephrology, urology, analgesia and cardiology. Lou joined SK life science in May 2017 as the Executive Director, Medical Affairs. In his current role as Vice President, Medical Affairs, he oversees the Medical Affairs team and MSL team; the review of commercial and medical non-promotional content; Medical Information, Health Economics and Outcomes Research; and publication planning, and is responsible for the dissemination of medical information and the development of standard operating procedures for various groups.
Lou earned his BS in pharmacy from the Brooklyn College of Pharmacy and is licensed in New York, New Jersey and Florida. He earned his MBA from Adelphi University. Lou also served as an American Society of Consultant Pharmacists Committee Chair, Provider Status Task Force. He has presented numerous posters at the American Academy of Nephrology (AAN) annual meeting and American Epilepsy Society (AES) annual meeting. He enjoys golfing and traveling.
Mark Friesen, MTM, PMP
Vice President,
Head of Project Management
Mark began his career in drug-drug interactions at Wyeth-Ayerst and Novartis. He began working in project management at Knoll/BASF on anti-IL12, Meridia and Ancrod; at Eisai on Aricept and on various oncology programs; at Abbott in Humira Medical Affairs and on a pediatric sBLA; and at Merck on the BACE, Preladenant and Suboxone programs. Throughout his career, Mark has led his team through the cross-pollination of ideas, thoughts and experiences for team alignment and optimal strategy.
As SK life science's Vice President, Head of Project Management, Mark brings nearly three decades of drug development experience and 20 years in project management. At SK life science, Mark has applied his learnings to help support the company's development and submission for its 2020 product launch.
Mark earned his bachelor's of science in chemistry, food and nutrition at Rutgers University, and his master's degree in technology management from Stevens Institute of Technology. Additionally, Mark has two project management certifications from PMI and CMP. In his spare time, Mark enjoys watching his children participate in sports and music related events and also enjoys golf when he can squeeze a round in.
Matthew Linkewich
Vice President,
Commercial Operations
With nearly two decades of experience, Matthew is an expert at expanding revenue. During his time at Ortho-McNeil Pharmaceutical, Matthew supported the sales strategy around TOPAMAX® and worked with numerous marketing teams to create strategic planning initiatives that maximized revenue across a number of sales channels. Matthew came to SK life science in April 2017 after his most recent position as GM Sales and Promotional Effectiveness at IMS, where he worked with clients to build pharmaceutical sales teams and outsourced commercial operation solutions.
Matthew graduated from La Salle University's School of Business Administration in 1991, where he earned his BS in marketing and management. He enjoys biking, fishing and vacationing with his family in the Poconos.
Wanho Nam
Vice President,
Head of Corporate Center
Wanho began his career and tenure at SK in 2000, notably working at several SK companies in Korea, Germany and the United States. At SK Innovation, SK Continental E-motion GmbH, SK Holdings and SK Biopharmaceuticals, he has led human resources, corporate culture, talent development, operations and IT initiatives.
Since 2017, Wanho has been the Head of Corporate Culture and HR, in charge of HR, IT, procurement, safety/health/environment and general affairs at SK Biopharmaceuticals, and in 2019, Wanho joined SK life science as Vice President, Head of Corporate Center, overseeing HR, IT and facilities.
Wanho received his BA in business administration at Yonsei University, and he enrolled in the Global EMBA Program with SK Innovation at Boston University.
Darshan Patel, PharmD
Vice President,
Head of Regulatory Affairs
During his 20 years in the pharmaceutical industry, Darshan has led several regulatory affairs and pharmacovigilance teams at various pharmaceutical companies, concentrating on the development of treatments for CNS and cardiovascular disorders.
As Vice President, Regulatory Affairs, Darshan leads SK life science's regulatory strategy and interactions with health authorities. Under his leadership, SK life science's regulatory team fosters strategic thinking and efficiency in developing new treatments for CNS disorders, while ensuring compliance with laws and regulations. Darshan joined SK life science in 2016 and was responsible for building the regulatory and pharmacovigilance organizations. He continues to support SK's growth with increased focus on global expansion.
Darshan earned his BS in biology and BA in English from Rutgers College, and his PharmD from the University of Michigan. Darshan enjoys traveling with his wife and two kids and trying new restaurants. He also enjoys all Michigan sports and sports in general.
Hina Patel
Vice President, Head of
Quality Assurance and
Document Management
Hina brings over 25 years of experience in quality assurance and operations. She began her career in operations and quality assurance in the medical device manufacturing industry at Johnson & Johnson. She continued her focus working in quality assurance at Gibraltar Laboratories, Emisphere Technologies Inc., Sud-Chemie Inc. and Acorda Therapeutics. Throughout her career, Hina has led domestic and international quality efforts and provided quality oversight of GXP compliance, as well as built and maintained commercial and R&D quality systems.
As SK life science's Vice President, Head of Quality Assurance and Document Management, Hina has built and created quality organization by establishing quality systems and programs. Hina also oversees vendor qualifications and re-qualifications for all contracted services (CROs, CMOs, laboratories and other vendors) for R&D and Commercial from a quality aspect, including partner due diligence and regulatory inspections. Previously Hina held positions with increasing responsibilities as Executive Director, Head of Quality Assurance and Document Management, and Director and Associate Director, Quality Assurance and Document Management, at LSI, beginning her tenure in 2011.
Hina earned her master's degree in chemical engineering and mathematics from Rutgers University. Additionally, Hina has received numerous professional trainings, including on quality systems regulations, six sigma, total quality management, CGMPs, drug product stability and shelf life, compliance auditing and more. Hina loves spending quality time with her husband and daughters, and enjoys reading and playing tennis.
Robert Polans
Vice President,
Market Access
Robert is a strategic markets specialist with more than 25 years of results-driven experience. His tenacity and ability to strategize through multiple perspectives make him an unstoppable force in the areas of managed care and trade, and have allowed him to develop meaningful relationships and drive impactful strategies for U.S.-based customers in commercial and government contracting, pricing and trade channels.
Robert began his career in pharmaceuticals as a sales representative for Glaxo, then moved to the medical implantable space before nine years at Johnson & Johnson, where he worked as a Rep, Manager and Strategic Markets Director. Robert then moved on to Valeant Pharmaceuticals, where during his 9-year tenure he became Vice President of Strategic Markets and Vice President of Sales and led the launch of five new brands. Robert came to SK life science from his most recent position at Cempra Pharmaceuticals, where he was recruited to execute commercial initiation for the launch of a macrolide antibiotic as Vice President of Managed Care and Trade. At SK life science, Robert is Vice President, Market Access and Trade. He was hired to build a managed care contracting and trade team to support an upcoming product launch and is responsible for developing the strategy for commercial and government contracting, pricing and the trade channel in the United States.
A graduate of the University of Florida's Warrington College of Business, Robert earned his BS in finance and real estate in 1988 and was a member of Pi Kappa Phi. Robert and his wife of 29 years enjoy spending their free time on the water boating on the east coast of Florida, traveling internationally and visiting with their two adult children.
SK life science: a history of discovery
SK life science is a subsidiary of SK biopharmaceuticals, focused on developing innovative, next-generation drugs. Both are a part of the global conglomerate SK Group, one of the largest companies you may have never heard of.
SK Group: key facts
Third largest
conglomerate in
Korea (2019)1
Founded in 1953
(textiles)2
$121.6 billion in revenue
(2017)2
#84 by revenue on the
Fortune Global 500
list of companies3
Number of global
partners and affiliates2
Select a year for details
Our goal
Become a global leader in CNS by unlocking the complex mysteries of the brain
Partnerships
Because more can be done when people come together, we seek partnerships with universities, government organizations, and pharmaceutical and biotech companies across multiple therapeutic areas.
Select a disorder for details
Ethics & Compliance Program
SK Life Science, Inc. is committed to conducting business honestly, ethically, and in compliance with laws and regulations. Our goal is to conduct business and promote our products in an informed, compliant manner. Our program is tailored to meet the standards set forth by the Office of Inspector General (OIG) for the U.S. Department of Health and Human Services in its Compliance Program Guidance for Pharmaceutical Manufacturers, as well as other relevant industry guidance and laws.
The SKLSI Compliance and Ethics Hotline offers employees, business partners, customers, and members of the public the opportunity to report concerns about potential misconduct or unethical behavior. To submit a question or concern, please contact our anonymous hotline at 833-490-0007, or visit www.lighthhouse-services.com/sklsi.
References: 1. Cho Chung-un. SK likely to overtake Hyundai as Korea's 2nd-largest conglomerate. The Korea Herald. February 20, 2019. http://khnews.kheraldm.com/view.php?ud=20190220000639&md=20190223003215_BL. Accessed July 16, 2019. 2.Data on file, SK life science. 3.Fortune Global 500 list for 2018. Fortune 500 Web site. http://fortune.com/global500/list/. Accessed October 8, 2018. 4.Zack MM, Kobau R. National and state estimates of the numbers of adults and children with active epilepsy—United States, 2015. MMWR Morb Mortal Wkly Rep. 2017;66(31):821-825. 5.Centers for Disease Control and Prevention (CDC). At A Glance 2017: Epilepsy: one of the nation's most common neurological conditions. www.cdc.gov/chronicdisease/resources/publications/aag/epilepsy.htm. Accessed October 8, 2018. 6.American Academy of Sleep Medicine. Rising prevalence of sleep apnea in U.S. threatens public health. https://aasm.org/rising-prevalence-of-sleep-apnea-in-u-s-threatens-public-health/. Published September 29, 2014. Accessed October 8, 2018. 7.Peppard PE, Young T, Barnet JH, Palta M, Hagen EW, Hla KM. Increased prevalence of sleep-disordered breathing in adults. Am J Epidemiol. 2013;177(9):1006-1014. 8.Yawn BP, Wollan PC, Weingarten TN, et al. The prevalence of neuropathic pain: clinical evaluation compared with screening tools in a community population. Pain Med. 2009;10(3):586-593. 9.Schaefer C, Mann R, Sadosky A, et al. Burden of illness associated with peripheral and central neuropathic pain among adults seeking treatment in the United States: a patient-centered evaluation. Pain Med. 2014;15(12):2105-2119. 10.Alzheimer's Association. 2017 Alzheimer's disease facts and figures. Alzheimers Dement. 2017;13(4):325-373. 11.Kessler RC, Chiu WT, Demler O, Walters EE. Prevalence, severity, and comorbidity of 12-month DSM-IV disorders in the National Comorbidity Survey Replication [published correction appears in Arch Gen Psychiatry. 2005;62(7):709]. Arch Gen Psychiatry. 2005;62(6):617-627. 12.Kessler RC, Berglund P, Demler O, Jin R, Merikangas KR, Walters EE. Lifetime prevalence and age-of-onset distributions of DSM-IV disorders in the National Comorbidity Survey Replication. Arch Gen Psychiatry. 2005;62(6):593-602. 13.Greenberg PE, Fournier A-A, Sisitsky T, Pike CT, Kessler RC. The economic burden of adults with major depressive disorder in the United States (2005 and 2010). J Clin Psychiatry. 2015;76(2):155-162. 14.Wu EQ, Birnbaum HG, Shi L, et al. The economic burden of schizophrenia in the United States in 2002 [abstract]. J Clin Psychiatry. 2005;66(9):1122-1129. 15.National Institute of Mental Health. Any anxiety disorder among adults. https://www.nimh.nih.gov/health/statistics/prevalence/any-anxiety-disorder-among-adults.shtml. Accessed October 8, 2018. 16.Howden LM, Meyer JA. Age and sex composition: 2010. US Census Bureau Web site, 2010 Census Briefs. https://www.census.gov/prod/cen2010/briefs/c2010br-03.pdf. Accessed October 8, 2018.